Latest News
Our Updated Menu Feb 2023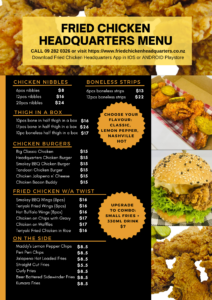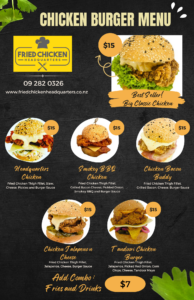 More Chicken Pieces as Requested!
As you may all know, its just less than 2 months since we took over this business.
It has been a challenge and fulfilling as we see massive support from the local community.
Here's to listening to your comments and feedbacks! We hear you! Due to massive demand – we are increasing our chicken pieces! Its bigger and its more pieces!
Yes! That's right.. more chicken to munch and enjoy! As usual- you get to choose the flavours!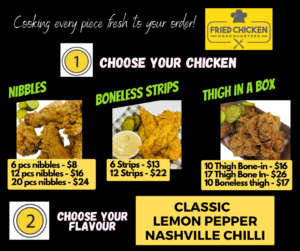 Fried Chicken Headquarters is Under New Management!
To all Fried Chicken Headquarters Patrons!
It's all the same.. We take pride cooking fresh chicken to your order like how its done by Lovkesh. We will continue the tradition and improve some ways for the better. 🙂
It may be under new management but its still the same crunchy, tasty, yummy and freshly cooked fried chicken for you.